POSH TRAVEL
41A Oxford St. W, London, Ontario 519-433-8800
We help you travel the world
Posh Travel, serving London and region since 1993, is a fully appointed Canadian travel agency. We are one of the few full-service agencies in London, Ontario authorized by IATA to issue air tickets. At Posh Travel, our multi-lingual team speaks your languages.
The Middle Kingdom is a vast country to visit and other Asian destinations also offer unique sight-seeing excitements. Through our partners in Asia, we arrange guided tours for single travellers as well as for groups from two to 200. Each tour is accompanied by English-speaking professional guides. Other languages are also available. Ask us about all-inclusive package deals.
Alice Tse 519-433-8800
The Danube was once a long-standing frontier of the Roman Empire, and today it flows through 10 countries, more than any other river in the world. Originating in Germany, the Danube flows southeast for 2,860 kilometres, passing through or reaching the borders of Austria, Slovakia, Hungary, Croatia, Serbia, Romania, Bulgaria, Moldova and Ukraine before emptying into the Black Sea. The best is to speak to our Eastern European specialist about your desired destinations.
Irma Molnar 519-433-8800
Dubai is as a global city and the business centre of the Middle East. It is also a major transport hub for aviation. The city was recently named the best destination for Muslim travellers by Salam Standard. It also has attracted world attention through many innovative large landmarks and sports events. The city has become iconic for its skyscrapers and high-rise buildings, in particular the world's tallest building, the Burj Khalifa. Our Middle East specialist can tell you a lot more.
Ragad A Fadhel 519-433-8800
We choose to live in Canada partly because we enjoy the wonderful four seasons. However, there are times we all want to take refuge in the warmth. We are only a few hours by flight to the tropics of the Americas and Caribbean islands. Lately, many new couples pick Cuba as the place to tie the knots. Our Cuban specialist will make sure you and your invited guests won't forget the memorable moment. We can't arrange your marriage, but we sure can organize the wedding part.
Carmen Gutierrez 519-433-8800
Posh Travel is a travel agency registered in Ontario by TICO. Registered TICO agencies provide additional consumer protection that may not be available when booking with agencies or websites based in other countries or provinces. A few of these protections include the compensation fund and travel complaint resolution. Posh Travel is also a Category A agency accredited by IATA. Every travel agency in Ontario has to be TICO licensed, but only IATA agencies can issue tickets.
Cruising is a wonderful vacation option and more than 20 million people will cruise this year. Since many cruises operate in the Caribbean, many people associate cruising only with this part of the Americas. The truth is cruise ships now visit every continent. At Posh, our consultant will assist you to pick the best ship for your voyage.
Every year, Posh Travel receives visitors from around the world. We organize their round-trip travel to Canada from their home countries in Europe and Asia, accommodate them in hotels and take them around Canada. Of course, we will see them off at the end of their tour. In bound tours range in size from the individual traveller to a large children's choir.
The Canadian passport will get you to many places without restrictions. However, many countries still require visiting Canadians to have entry visas. You may surprised to find that, as an example, Australia requires Canadians to obtain ETA visas before departure. Our travel consultants will assist you with the proper visa applications. We are specialists in China and Vietnam visas. We save you time.
We offer travel insurances covering Canadian residents travelling abroad as well as medical insurance for visitors while travelling in Canada. To get the most protection for your investment, you should purchase your travel insurance policy when you book your travel arrangement. This will protect you in the unlikely event you have to cancel or postpone your trip because of unforeseen circumstances. All policies should cover the full duration of your travel door-to-door.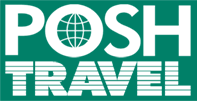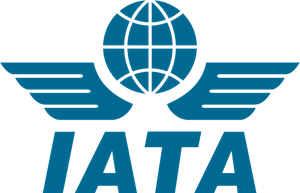 Posh Travel Ltd., an Ontario corporation, is located at 41A Oxford Street West, London, Ontario, Canada N6H 1R5.
• Phone: 519-433-8800. • Email: reservation@poshtravelltd.com • Business hours: Monday-Friday 9:30 a.m.-5 p.m. Saturday by appointment only • TICO 4198099